If you recently installed any program that causing some kind of problem with your windows , then its best idea to restore you windows state to few days ago's state . In this tutorial I will show you the steps you need to follow in order to successfully restore your windows machine state . so let's get started with How to do windows 8 system restore .
NOTE : Please Note I did not issue any guarantee that it will surely work for you .
Steps
1. Click on Change PC Settings
If windows is not starting up anymore use installation media and choose repair and skip to step 5
2. Choose Update and Recovery
3. Choose Recovery and then Advance Startup
4. From Advance Startup Menu Choose Troubleshoot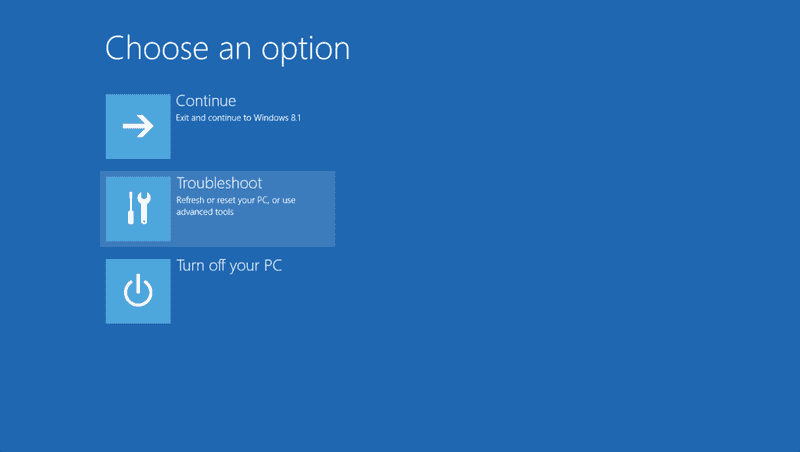 5. From troubleshoot menu Choose System Restore
Windows will be restarted in system restore mode .
6. Enter Your Windows Password to Continue
7. Choose Restore Point ( date ) from System Restore window
Perform this step carefully choose the correct restore point , otherwise you will be ended up with something else than you expected . while choose see the timestamp to choose correct restore point .
then click next
8. Choose Yes to continue
choose Yes to continue when a pop-up window appear it will inform you that this action cannot be undone or you can not stop operation in middle .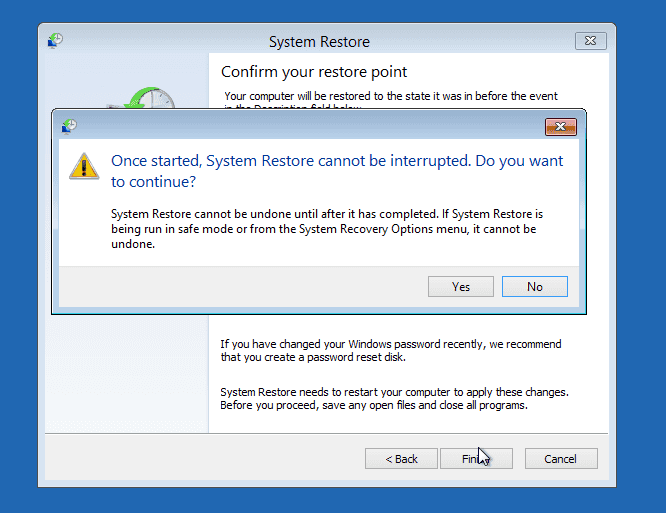 9. Wait until it finish restoring
It will take about 20-25 depend on your system so don't panic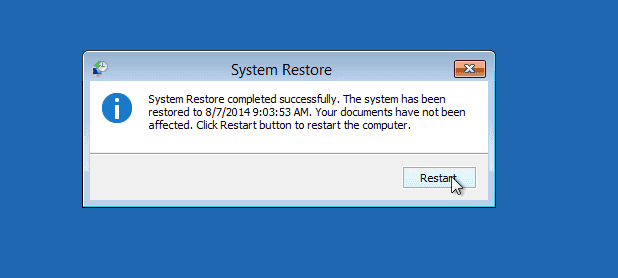 You Computer will reboot and finish restoring . you don't have to do anything else . just wait until it finish doing .
ScreenCast
If that post was helpful for you , please share and subscribe on youtube and like us on Facebook