There is nothing so fancy about installing vmware tools in linux distribution but on some friends demand here we go again . I am using vmware fusion to show you how to install for vmware workstation and vmware process it pretty same .
First install Linux Mint in virtual machine like another virtual machine installation .
Then click on
Steps :
1 . click on vm and choose install vmware tools . ( In fusion click on virtual machine then install vmware tools )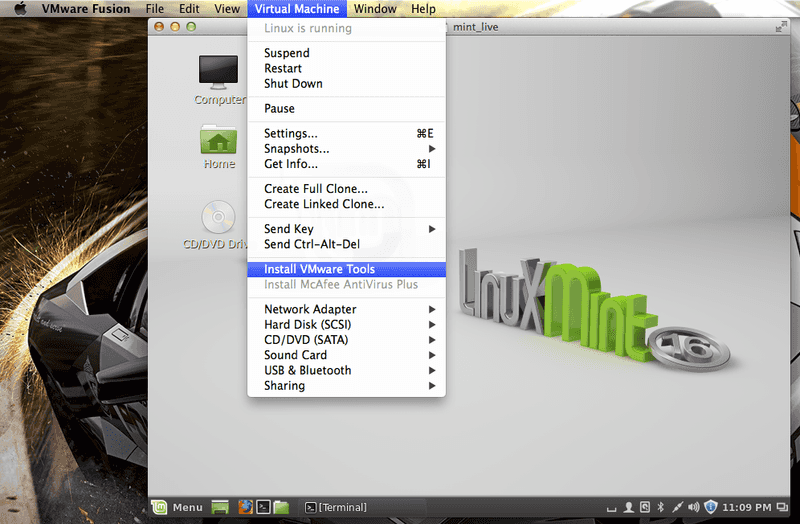 2 . It will mount vmware tools cdrom containing vmware tools package . ( its compress tar )
Okay Now open terminal .
3 . Now open that mounted CD-ROM ( Labeled "VMware Tools ") and copy VMwareTools-9.*.tar.gz file to desktop
4 . Double Click to open and choose extract and choose destination folder to desktop
5 . Now open that extracted vmware-tools-distrib Folder
6 . Right click on that folder and choose Open in Terminal it will open terminal and cd into that folder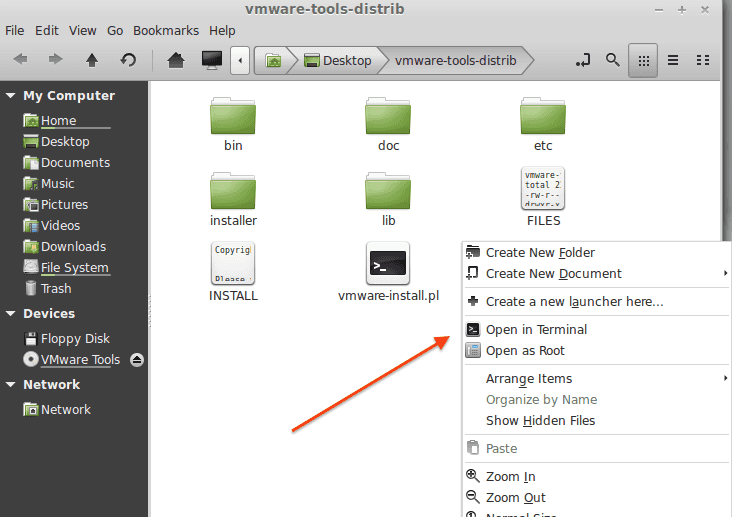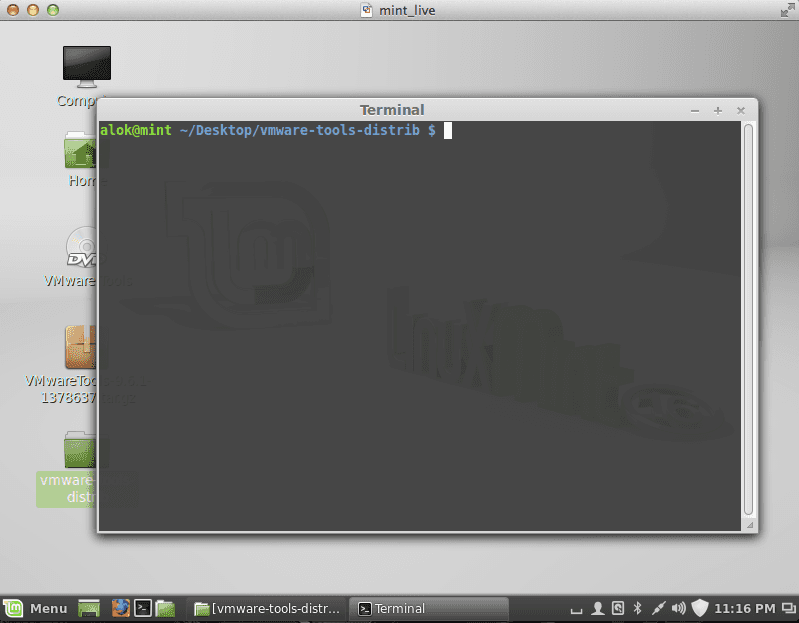 7 . Now type :
sudo perl vmware-install.pl 
*Enter Your Password *
hit enter to select  yes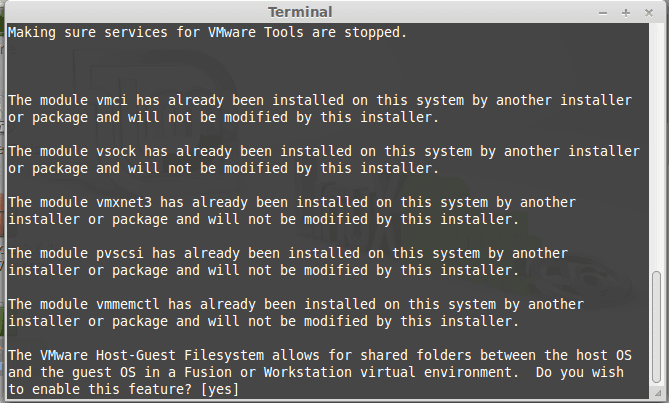 After Installation reboot Virtual machine  . Now enjoy your virtual machine .