Apple released 10.9.2 , and its seeding that update to all current 10.9.1 users with some improvements and bug fixes .
I haven't found any info about crypto vulnerability and its patch in this update may be they included or not ( I don't know ) , few days ago a researchers discovered critical flaw in cryptography it allow an attacker to sniff all encrypted TLS connection by using Man In The Middle attack.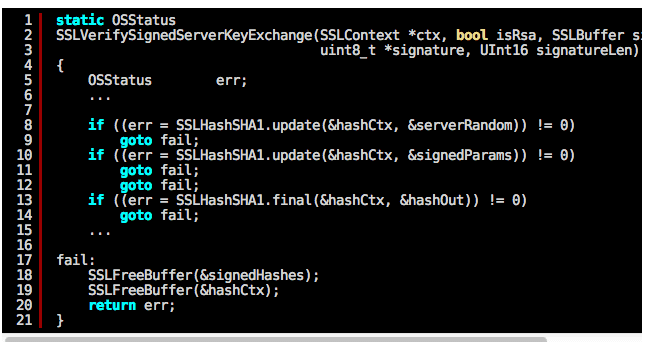 see post about that flaw on arstechnicia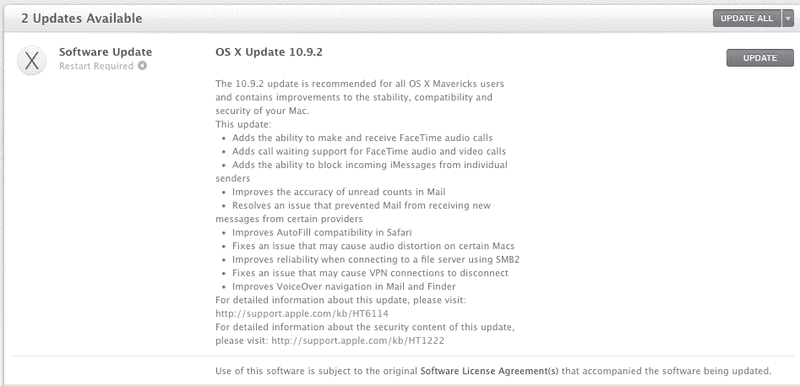 Official Update info by Apple
About the update
The OS X Mavericks v10.9.2 Update is recommended for all OS X Mavericks users. It improves the stability, compatibility, and security of your Mac. This update:
Adds the ability to make and receive FaceTime audio calls
Adds call waiting support for FaceTime audio and video calls
Adds the ability to block incoming iMessages from individual senders
Includes general improvements to the stability and compatibility of Mail
Improves the accuracy of unread counts in Mail
Resolves an issue that prevented Mail from receiving new messages from certain providers
Improves AutoFill compatibility in Safari
Fixes an issue that may cause audio distortion on certain Macs
Improves reliability when connecting to a file server using SMB2
Fixes an issue that may cause VPN connections to disconnect
Improves VoiceOver navigation in Mail and Finder
Improves VoiceOver reliability when navigating websites
Improves compatibility with Gmail Archive mailboxes
Includes improvements to Gmail labels
Improves Safari browsing and Software Update installation when using an authenticated web proxy
Fixes an issue that could cause the Mac App Store to offer updates for apps that are already up to date
Improves the reliability of diskless NetBoot service in OS X Server
Fixes braille driver support for specific HandyTech displays
Resolves an issue when using Safe Boot with some systems
Improves ExpressCard compatibility for some MacBook Pro 2010 models
Resolves an issue which prevented printing to printers shared by Windows XP
Resolves an issue with Keychain that could cause repeated prompts to unlock the Local Items keychain
Fixes an issue that could prevent certain preference panes from opening in System Preferences
Fixes an issue that may prevent migration from completing while in Setup Assistant
For detailed information about the security content of this update, see Apple security updates.
Well , upgrade your OSX mavericks to 10.9.2 .
How to update
thats all for now , good night .